Online Payment

Online Payment

With WIND's e-Bill service, you can pay, quickly, easily and immediately, your bill, through a credit card, and print your receipt or e-mail it to the address of your choice.

CONTINUE

The Company

Sponsorships

We support athleticism and culture!

LEARN MORE

WIND Stores & Points of Sale

WIND Stores & Points of Sale

Choose your location on map and find the WIND store closer to you!

LEARN MORE

Language
3G
WIND 3G network!
WIND is updating its network in one of the greatest investments ever made in Greece!
Updating and upgrading WIND's radio network is one of the greatest infrastructure works, not only in the Greek telecommunications market, but across Europe as well. It is an investment of great importance for Greece during this time, as it will absorb a great part of WIND Hellas' scheduled investments in the next 3 years, amounting to a total of €300 million.

Thus, WIND is building one of the most cutting-edge wireless networks in Europe, having already a 98% population coverage in Athens and Thessaloniki, with new DC-HSPA (Dual Carrier High-Speed Packet Access) technology stations, supporting theoretical speeds of up to 42 Mbps receiving and 5.8 Mbps sending, and true average speeds of up to 21 Mbps – 8 times faster than before the upgrade!

Population coverage with DC-HSPA stations is at 60% country-wide, offering lightning-fast internet speed in major cities and tourist destinations! Furthermore, network investments continue, with a goal of offering the whole of Greece HSPA+ 42Mbps speeds!
Experience Mobile Internet with WIND's 3G network!
But the WIND network upgrade does not stop there. As well as the antenna and base station network upgrade, WIND is also upgrading the microwave connection network, the IP body network, and the entire existing 2G & 3G infrastructure, so that an All IP network can be created throughout, servicing the most demanding Mobile Internet usage. That way, WIND's network stands ready to support future technologies (4G) with minimum additions to it.
With WIND's 3G network, you can enjoy a truly improved Mobile Internet user experience on your Smartphone, your Laptop or your Tablet:
Better quality calls
Faster movie and music downloading
Files and internet pages open 6-8 times faster
High Definition videos on ΥouΤube with no interruptions or skips
Send and receive large files via e-mail more easily
Talk on Skype with no interruptions or skips
Upload and see Facebook pictures much faster
Enjoy better performance on multimedia applications such as Video Calls and Video Conferences
See the WIND 3G network coverage maps
Athens
Light blue denotes HSDPA coverage and dark blue DC-HSDPA
Thessaloniki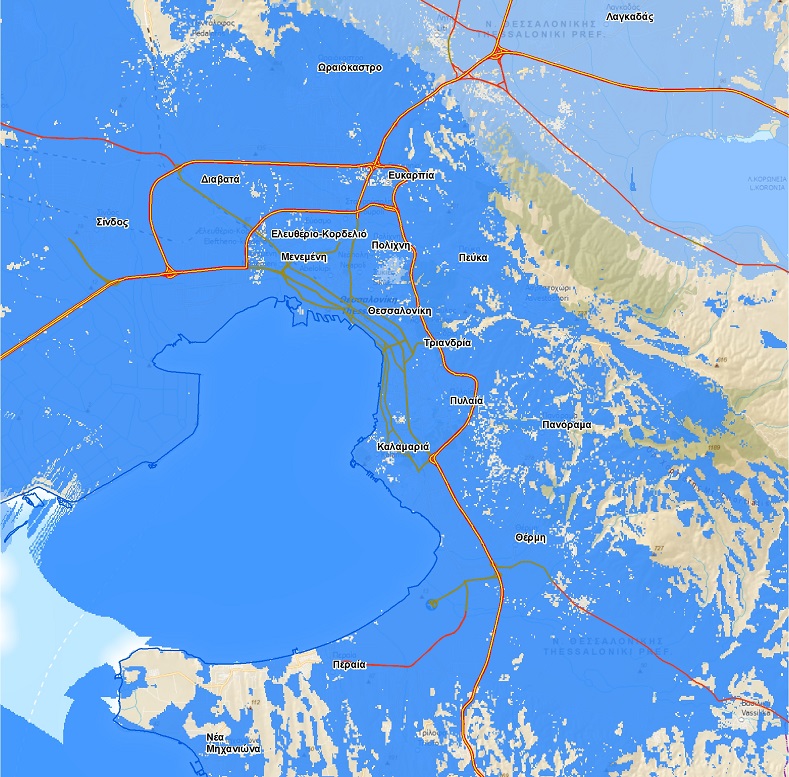 Light blue denotes HSDPA coverage and dark blue DC-HSDPA
Greece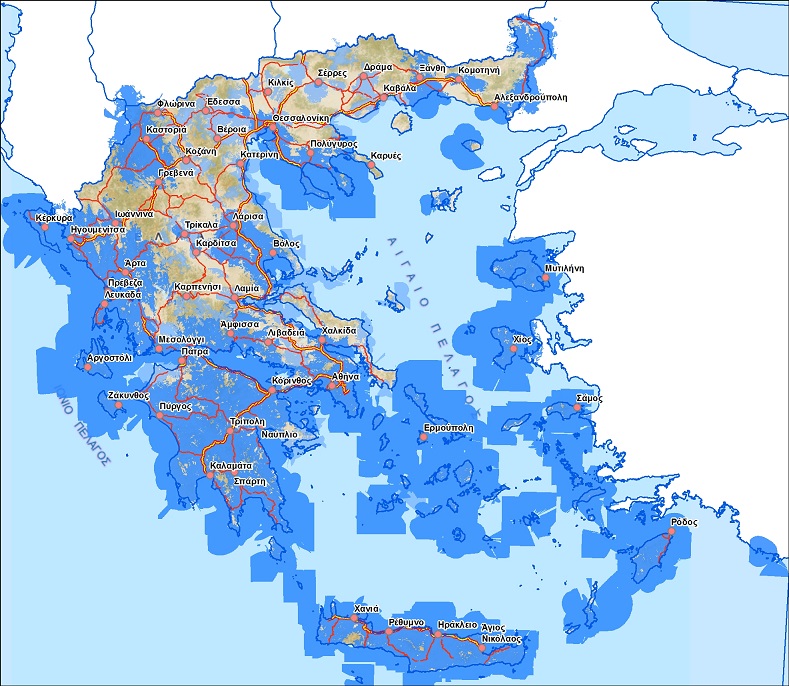 Light blue denotes HSDPA coverage and dark blue DC-HSDPA
All maps appearing on this site are drawn from Terra Mapping the Globe ΕΠΕ.
The information contained in the maps is indicative and does not guarantee the coverage or quality of WIND's network in certain areas. As it is with all mobile networks all over the world, coverage can be affected by outside factors such as environmental conditions, building construction quality, etc.
The coverage presented is 3G HSDPA 42Mbps coverage in all areas of the country where the radio network has been upgraded and updated to date.
QUICK LINKS
STORES
CUSTOMER SERVICE
myWIND