Environment
We minimize our environmental footprint
We systematically pursue the smallest possible impact from our activity on the environment, emphasizing on preventing pollution, reducing energy consumption, environmental compliance and raising awareness on the protection of environment. WIND's activities have an impact on the environment in several ways. We control and manage the consequences we cause through the implementation of a certified environmental management system under ISO14001, with the aim of eliminating or minimizing the impact of our operation.
Environmental Management System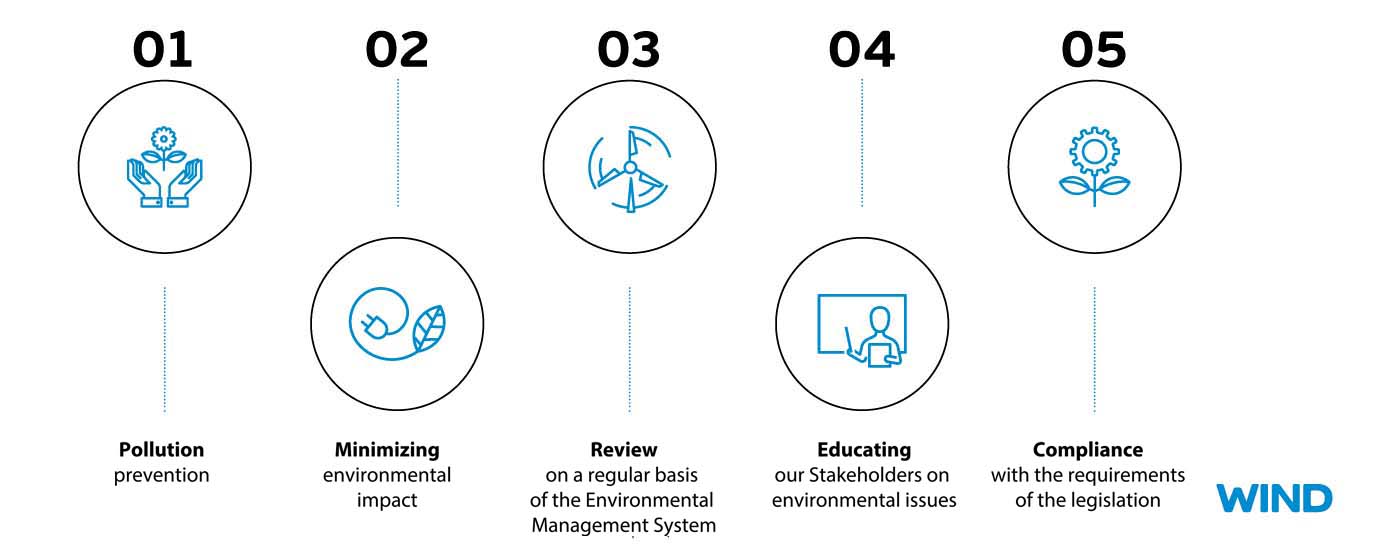 ISO 14001 Environmental Policy
The programs we implement in order to achieve the above goals are part of WIND's Environmental Management System, which has been certified since 2008 with EN ISO14001:2015 by TUV Hellas (Member of TUV Nord Group). Our policy sets the commitments and guidelines necessary for the continuous improvement of our efficiency.
ISO 14001 Environmental Policy
More information you may find in the Sustainability Report 2017 here.