The routes
Love to run?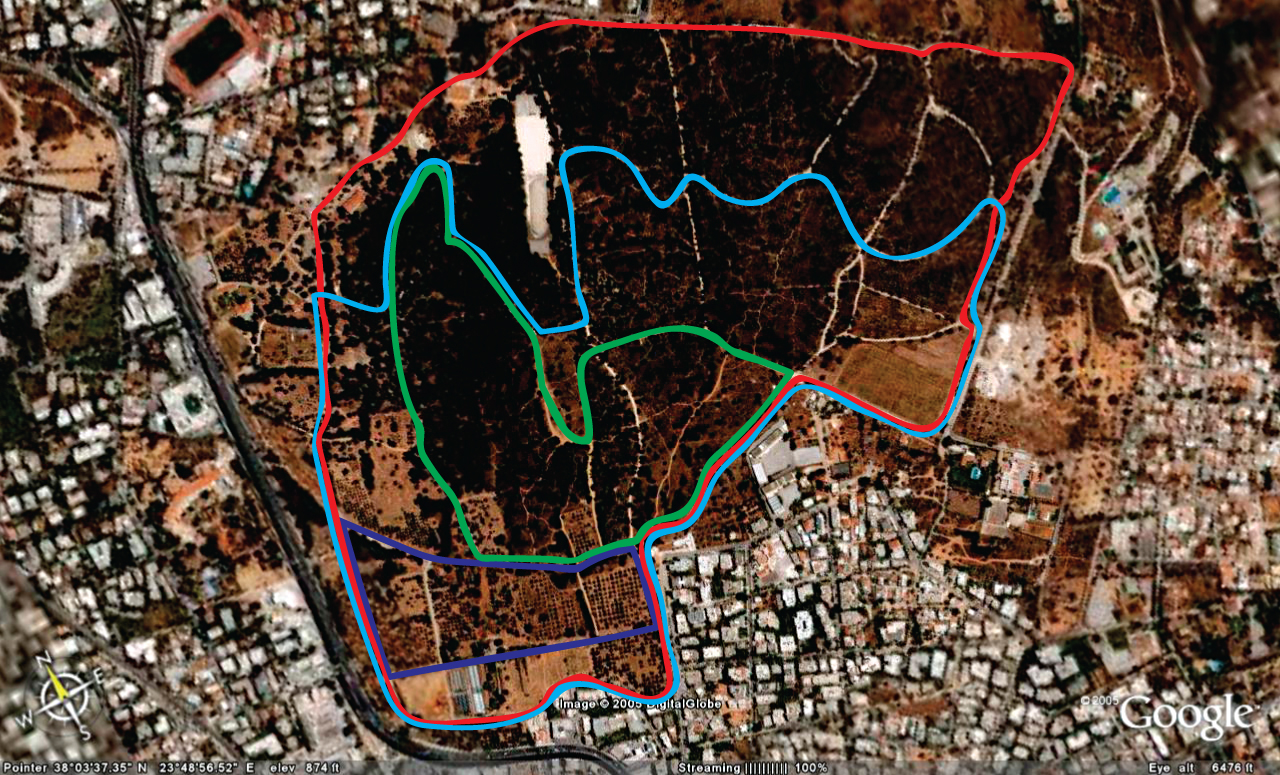 Red
Distance: 4,100 m
The red route runs all around the estate. It is particularly difficult in the Northeastern part, with steep uphills and frequent variations.
Blue
Distance: 4,000 m
Similar to the red one for about the first 2.4 km, where a left turn provides an opportunity to take a few breaths. It continues past the center of the estate towards the stadium, as well as with several variations of slopes.
Green
Distance: 2,080 m
Downhill for the first kilometer, and then only the tough get going. It is used for interval training by several athletes or for quick continuous running.
Purple
Distance: 1,250 m
It starts from the south part of the estate and consists almost exclusively of 4 long straights. It's certainly the easiest one, still including uphills, and the soil is mostly tarmac.
Tips!
It is wise, before starting to hanging out in the estate, to walk the routes you are interested in, as this way you will become familiar with the environment, learn the peculiarities of the soil and deal more easily with any difficulties you will face.
Anyway, if you do not like rough training, try to move around the easier southern part, at least in the beginning.
You will meet many uphills and downhills, but if you adjust your running they will be piece of cake. So when climbing make sure to throw your weight slightly forward, to make small strides ant to keep your pace by working more with your hands. On the other hand, you should not let downhill slopes drag you down with their convenience and make you run faster, as this will burden your kneed and forceps.
QUICK LINKS
STORES
CUSTOMER SERVICE
myWIND