Online Payment

Online Payment

With WIND's e-Bill service, you can pay, quickly, easily and immediately, your bill, through a credit card, and print your receipt or e-mail it to the address of your choice.

CONTINUE

The Company

Sponsorships

We support athleticism and culture!

LEARN MORE

WIND Stores

WIND Stores & Points of Sale

Choose your location on map and find the WIND store closer to you!

LEARN MORE

Language
Thessaloniki seashore
Αγαπάς το τρέξιμο;
The Thessaloniki seashore is a meeting point, as well as a promenade and recreational area of the inhabitants and visitors of the city. The city's seashore, with the landmark of the White Tower in its centre and the statue of Alexander the Great, is one of the most beautiful areas of the city, right next to the sea, appropriate for runners of all kinds.
Scenic route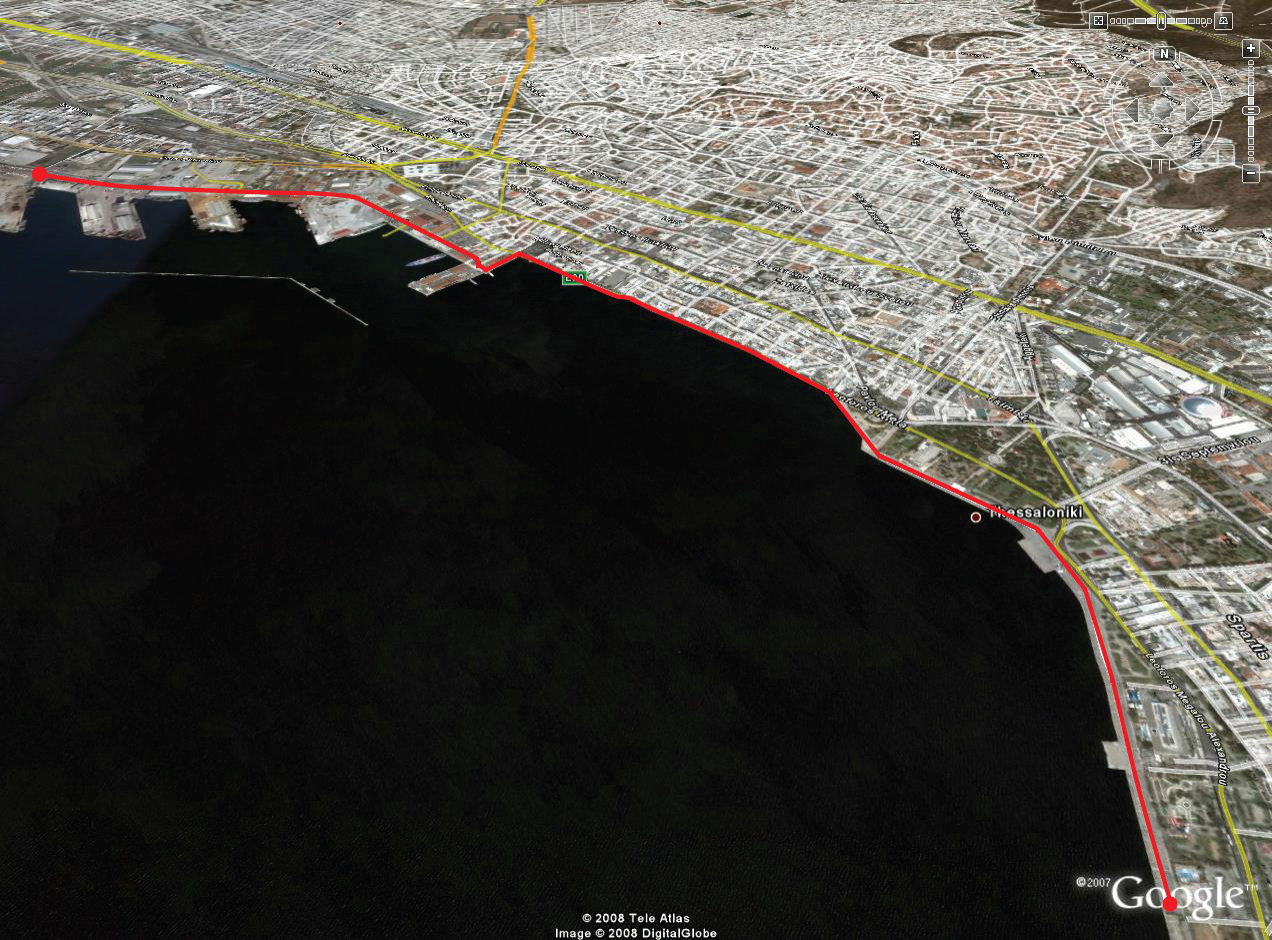 The seashore of Thessaloniki is the most easily accessible "attraction" of the city, as it connects with all its areas with most means of transportation. It is an ideal place for a walk, as well as for running or a promenade, and actually many Thessaloneans prefer it for their daily training or stroll.
Our preferred area starts from the White Tower and stretches until the Customs building. This is a very rewarding running route, with ample space, adequately lit at night, that will never become boring.
However, the most important thing is that it is ideal for long running, whatever your pace (Long Run or Tempo Run), thanks to its long distance and its terrain, for an easy and pleasant running even for new runners.
Slow or fast, your choice!
The suggested route, 4 km long, starts from he Thessaloniki Sailing Club about 1.5 km west of the White Tower near the beach, continues parallel to the sea on a road covered mainly with tarmac and also with pavement tiles. Then it continues through the city's harbour, where it is safer to run as vehicle traffic is forbidden. After passing the two shipping docks, it turns a little to the right and ends at the customs building.
Of course, you can return to your starting point, covering a total distance of 8 km. The route is also appropriate for long intermittent trainings of 4 km or even 2 km, thanks to the smooth soil and the zero inclination. This is made even easier by the tarmac that facilitates fast runs, as well as the distance marks along the routes.
Tips
!
There is no need to worry about water or food, as there are shops and kiosks along the route that can cater for anything you wish.
This is a safe route, as it is well lit throughout the night, even through the harbour.
You should pay particular attention to your running shoes, as they will have to protect you effectively from the relatively "hard" soil of the route.
QUICK LINKS
STORES
CUSTOMER SERVICE
myWIND