REGISTER NOW TO SIMPLEfi BUSINESS,
TO MANAGE YOUR CONNECTIONS QUICKLY AND EASILY, WHEREVER YOU ARE!
SIGN UP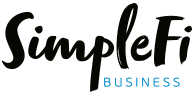 New user: Sign up
Register now to SIMPLEfi BUSINESS, to manage your connections quickly and easily, wherever you are!
Sign up
Register user: Enter
Fill in your username and password, in order to log in to SIMPLEfi BUSINESS.
QUICK LINKS
STORES
CUSTOMER SERVICE
myWIND