2 Voice channels
Covering your Telephony needs (ISDN)
Unlimited
Local and long distance calls
1500'
Free calls to company mobiles
120'
Free minutes to national mobiles and international Zone 1 landlines
Flexible airtime bundles
To mobile and international destinations
Free
Business Telephony Equipment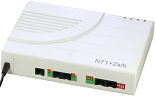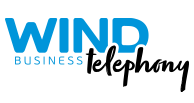 Talk free of charge with one of our representatives
or call us at
800 500 3333
Business Add On
2 extra voice channels with unlimited local, long distance and intra-company calls with option to have even more voice channels Add On added
Pricelist
Business Telephony
Business Add On
Μonthly Fee
37.50€
22.99€
Monthly fee combined with mobile plan
33.75€
22.99€
Voice Channels
2
2
Local and Long Distance Calls
Free Of Charge
Free Of Charge
National mobile networks and all international Zone 1 landlines
120' Free Of Charge
-
Calls to Company Mobiles
3.16€/month Free OF Charge
3.16€/month Free OF Charge
Business Add On can be bundled only when a basic Business Telephony service is already active
For calls to WIND company mobile phones a fair usage policy of 1500 minutes/month applies
Prices include 24% VAT and 5% Fixed Telephony tax
files/1/Wind_Telephony.pngChoose now the add-ons & services that suit your company needs best!
Airtime Bundle of Basic Service
Free Minutes
Destinations
Μonthly Fee
WIND 300
300΄
WIND / Q Mobiles
3,18€
WIND 1500
1500΄
WIND / Q Mobiles
8,01€
Business Mobile 300
300΄
All Greek Mobiles
16,00€
Business Mobile 600
600΄
All Greek Mobiles
30,00€
Business Mobile 1500
1500΄
All Greek Mobiles
72,00€
Business Mobile 2000
2000΄
All Greek Mobiles
89,99€
Business International 600
600΄
International Z1 landlines
30,00€
Business International 1500
1500΄
International Z1 landlines
72,00€
For Airtime Bundles of Basic Service (Business Double Play, Business Telephony, Business Add On) free minutes may be consumed from all the points of presence of your company
Talk Time is charged per minute. After the consumption of the embedded talk time, calls to national mobile numbers and international landlines are charged according to pricelist
Prices include 24% VAT and 5% Fixed Telephony tax
Check Availability
Check the speed availability of your area and discover the Internet & Fixed plan that suits your Business needs.
CHECK NOW
Talk with us
Talk free of charge with one of our representatives or call us at 800 500 3333