Online Payment

Online Payment

With WIND's e-Bill service, you can pay, quickly, easily and immediately, your bill, through a credit card, and print your receipt or e-mail it to the address of your choice.

CONTINUE

The Company

Sponsorships

We support athleticism and culture!

LEARN MORE

WIND Stores & Points of Sale

WIND Stores & Points of Sale

Choose your location on map and find the WIND store closer to you!

LEARN MORE

Language
 >SWITCH YOUR PREPAID TO KARTOSYNDESI PLUS
Switch your Prepaid to Kartosyndesi Plus
Enjoy contract and prepaid privileges in one plan!
Make the Microsoft Lumia 435 DS Smartphone yours for just €69 and receive a discount on your tariff!
Submit your request now for the Kartosyndesi Plus plan and enjoy every month:
Kartosyndesi Plus & Smartphone
BUY NOW
Contact one of our representatives
alternatively, you can call us at +30 2112 11 6550
1000' free minutes to WIND/Q
600' free minutes to ALL
100 free SMS to ALL
1GB free Mobile Internet
€3 bonus for all uses
MICROSOFT
LUMIA 435 DS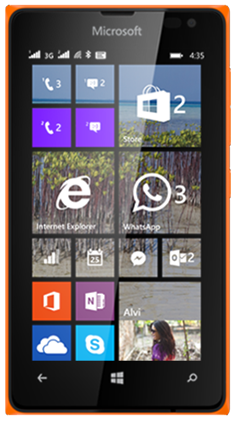 4" 480x800 screen
Windows Phone 8.1
2.0 Megapixels Camera
Dual Core 1.2 GHz
8GB internal memory
In addition you can activate the voice bundles, SMS, MB to continue to talk, send messages & surf safely! For more information, see
here
.
The offer is valid for 18month contracts
The offer is available until stock runs out
QUICK LINKS
STORES
CUSTOMER SERVICE
myWIND